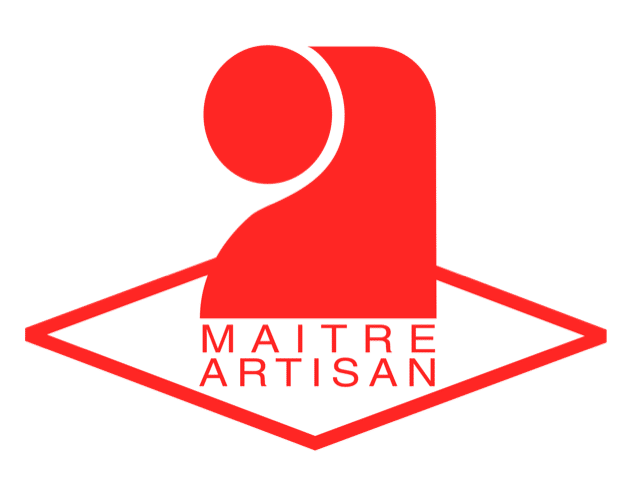 With its pioneering originality, this often imitated, never equalled range reflects Mont Charvin's own history as well as its Master Artisanal Charcutier's expertise.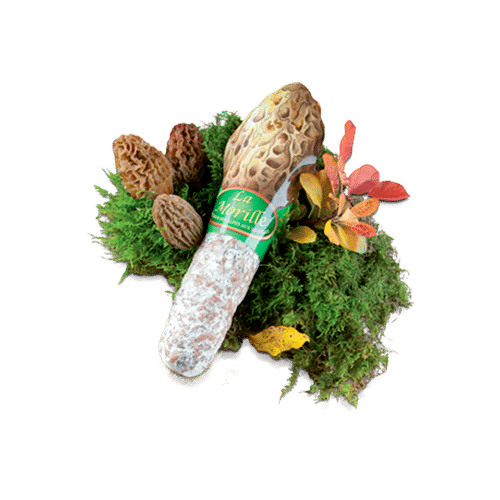 La Morille®
This exceptional saucisson is infused with the delicate flavour of morels. This premium quality product will find just the right place on your dining table!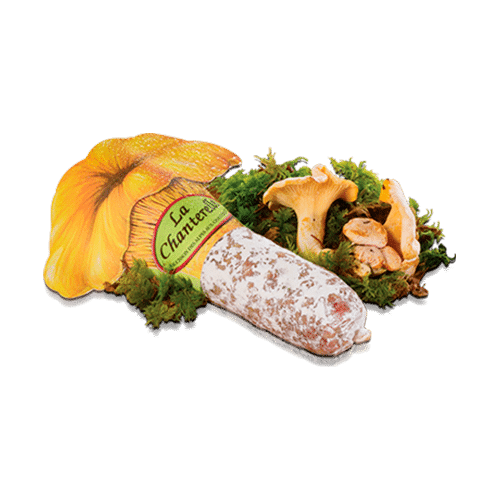 La Chanterelle®
Add a remarkable woodland aroma to your cuisine! A Saucicreor award-winner.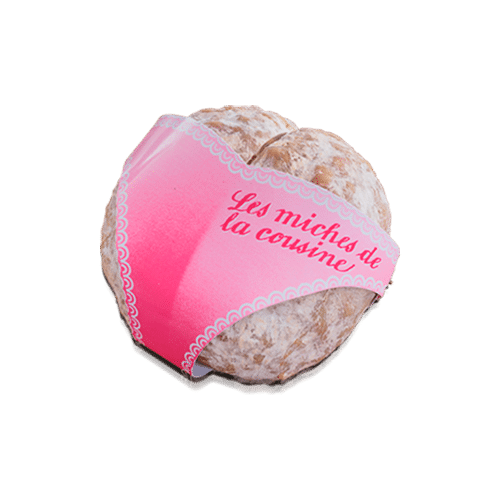 Les Miches De La Cousine®
This is a fun but most importantly delicious Saucisson to gift to friends!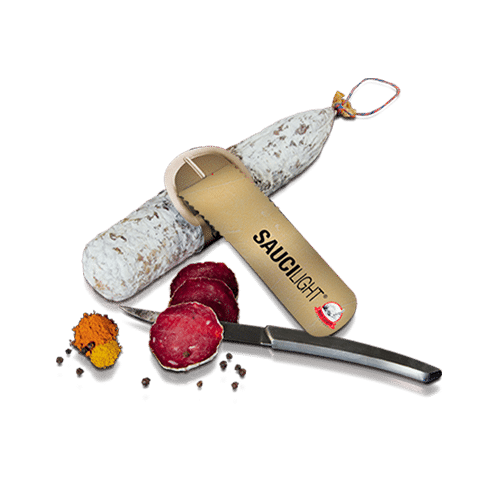 Le Saucilight®
This blended meat and spice product's original design is a great reminder that Saucilight is the lightest cured sausage on the market. To be eaten guilt-free!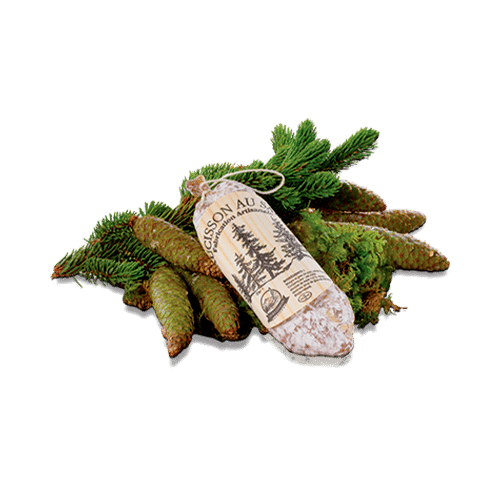 Pine saucisson
Its delicate woody flavours will bring back memories of your mountain holidays!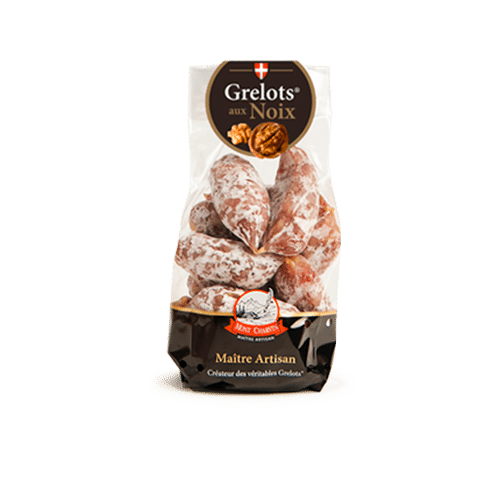 Walnut Grelots®
Small bites of sausage delicately flavoured with Grenoble AOP walnuts... They are so tasty and bite-size, it hasn't taken long for our Grelots® to become legends in their own right!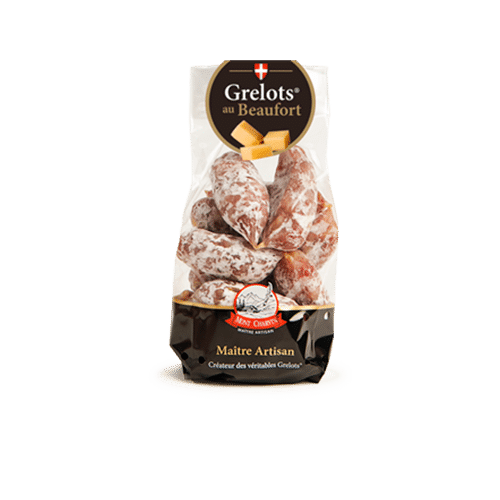 Beaufort cheese Grelots®
Our famous Grelots have set off on an Alpine journey! Thrill your taste buds with this Beaufort-flavoured variety.
Les Cornes de Bouquetin®
A uniquely presented cured sausage that's always a hit among connoisseurs!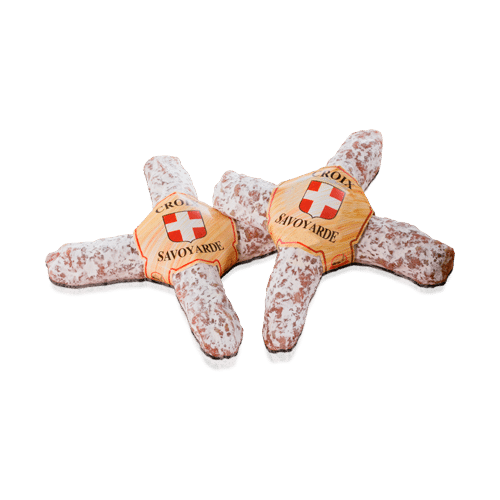 La Croix savoyarde®
A traditionally crafted cured sausage, La Croix Savoyarde makes a perfect gift for anyone with a gourmet palate!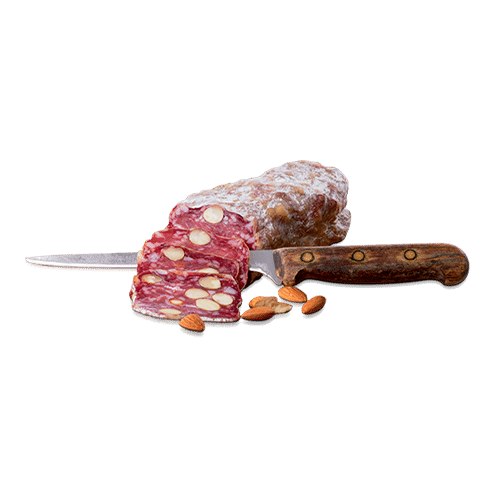 The Almond Medallion
Easy to slice, it brings the flavours of almond and saucisson together in perfect union!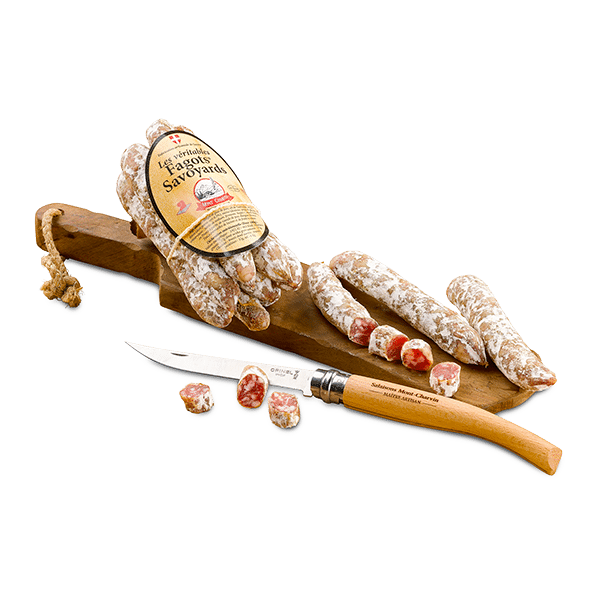 Les Fagots® Savoyards
Created by Mont Charvin to add some pizzazz to your appetizers, these saucissons are as imitated as they are inimitable!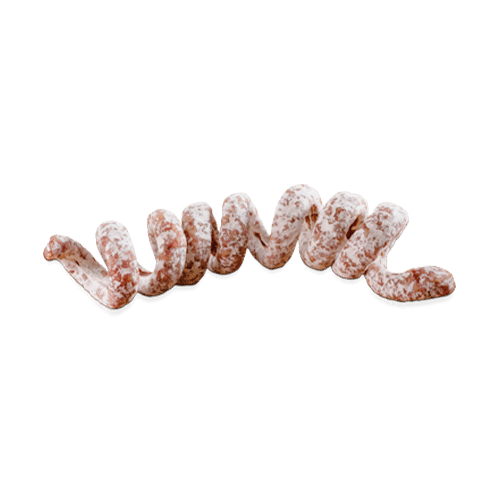 Les Tortillettes® des Alpes
Fall for this spiral of devilish temptation. One bite is never enough!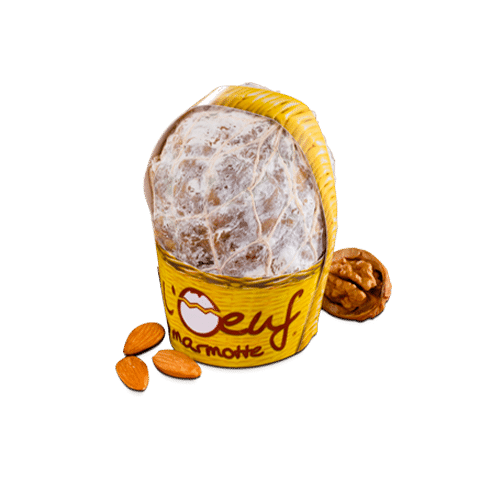 L'Œuf de Marmotte®
If they laid them, marmots would probably fill their eggs with the treasures they find in their path, like hazelnuts, walnuts, almonds and blueberries – which is just what we've done here! The result is a succulent saucisson dedicated to ramblers!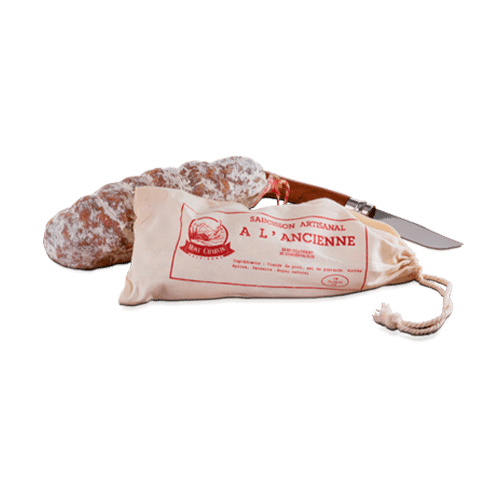 Traditional Saucisson
Original and practical, its small canvas bag will preserve its old-fashioned, natural taste for time to come!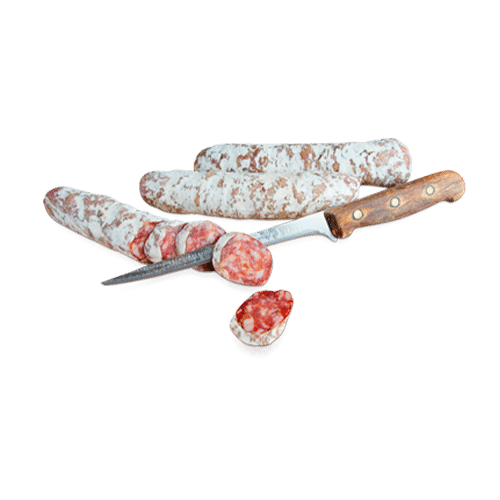 La Charvinette®
Delicious little saucissons for your aperitif! Perfect for tasting with friends.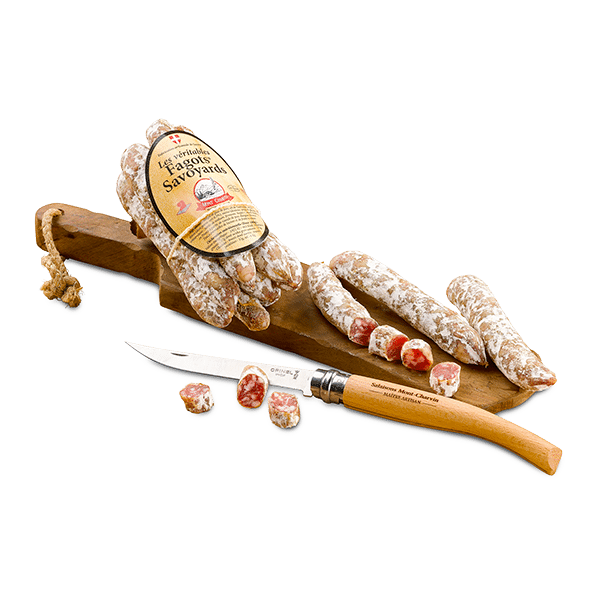 Les Fagots® à l'Ail des Ours
Have you heard of wild garlic? You might have smelled its gorgeous scent emanating from the undergrowth in springtime. These delicious, subtly flavoured Fagots® make for a thoroughly refreshing appetizer.