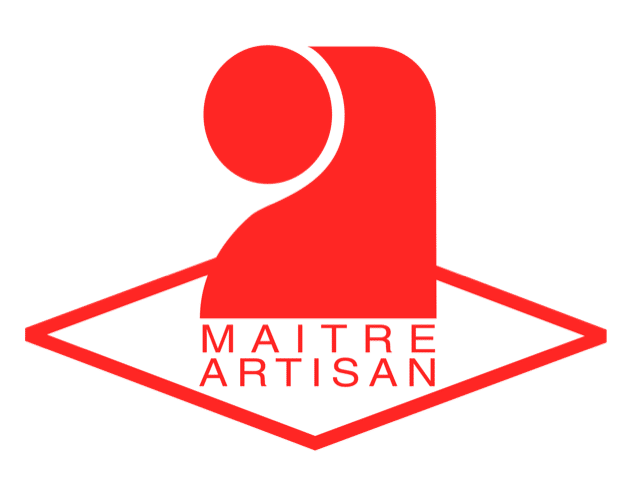 Because you can still be a foodie and love low-fat products, Mont Charvin has created a range of lean and tasty cured meats! Flavours combining tradition and modernity.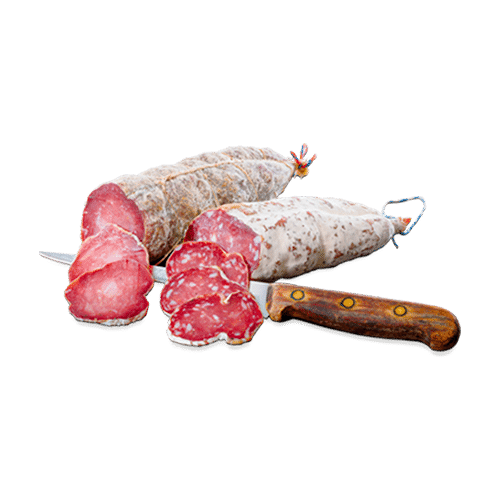 Artisalight®
Made with 90% lean meat, this product's subtlety will seduce you thanks to its authentic flavour.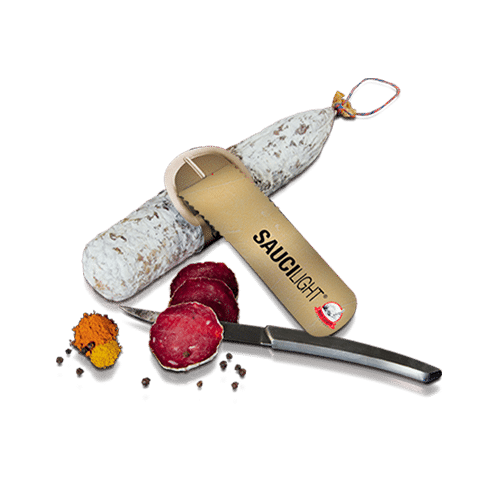 Le Saucilight®
This blended meat and spice product's original design is a great reminder that Saucilight is the lightest cured sausage on the market.
To be eaten guilt-free!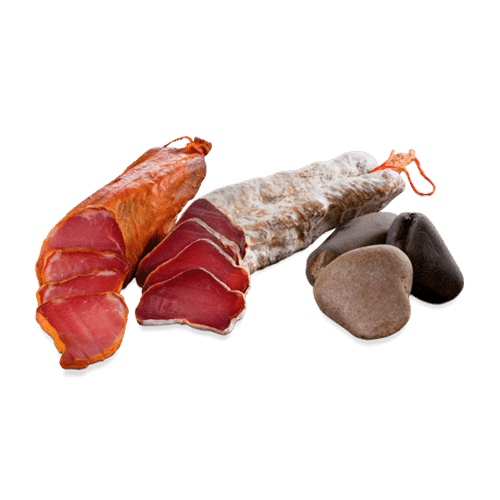 La Caillasse®
Behind its tough name, which means "gravel" in French, hides a delicious product made with dried pork fillet, a speciality exclusive to Mont Charvin. To be enjoyed in thin slices!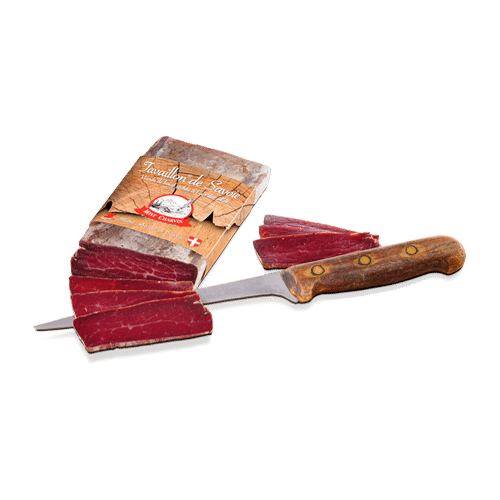 Le Tavaillon®
Another Mont Chavin creation: a small slab of dried beef, slowly marinated in plum schnapps. Don't leave Savoie without tasting this gourmet delight!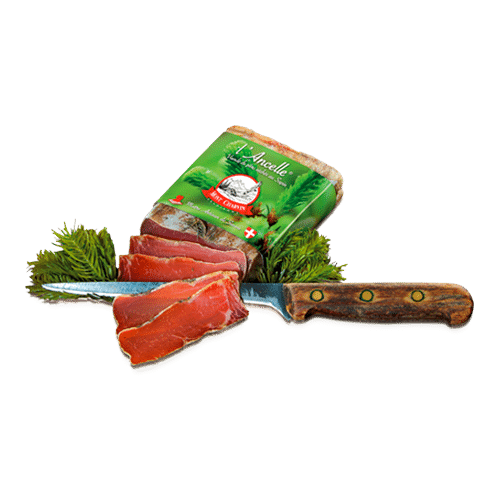 L'Ancelle®
An "ancelle" was once a wooden plank used to cover Alpine chalet roofs. Mont Charvin has borrowed the name for one of its specialties. Enjoy this woody-flavoured pork fillet that's been dried and marinated in an infusion of pine tree buds. Delicious!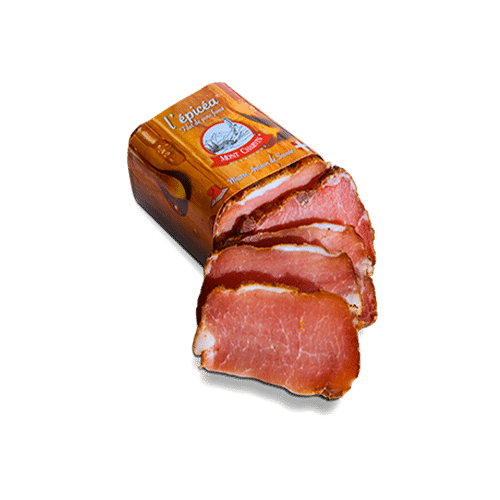 L' Épicéa®
Our beautiful forests are filled with the sweet smell of resin. Explore the captivating flavour of spruce bark in this slow-dried pork fillet, a Savoyard cured meat classic.