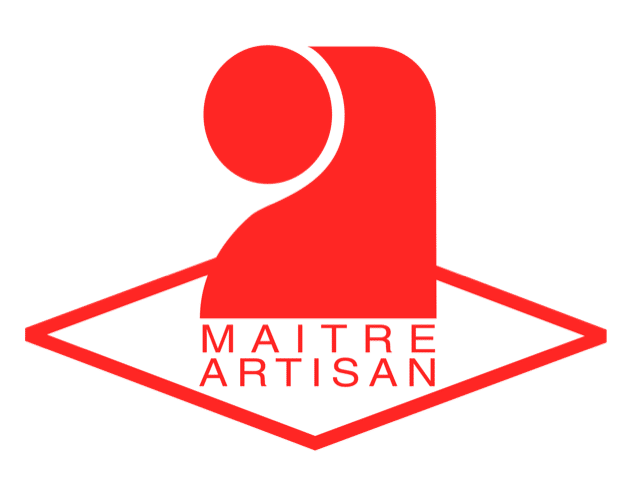 Sharing and conviviality are what this highly original range was made for! You can trust our Master Artisanal Charcutier to find an expert, creative way for you to amaze your friends!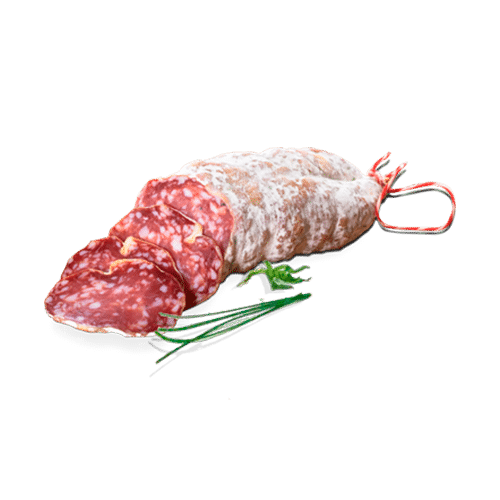 Saucisson with herbs
If you love beautiful aromatic products, you are going to love this saucisson with subtle aromas of basil, tarragon and Provencal herbs.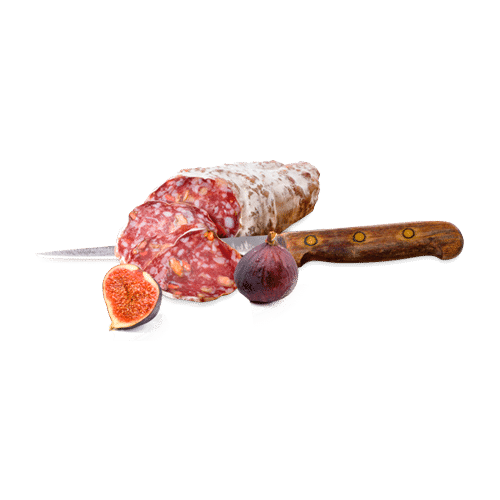 Fig Saucisson
A beautifully judged saucisson that goes perfectly with appetizers combining sweet and savoury flavours.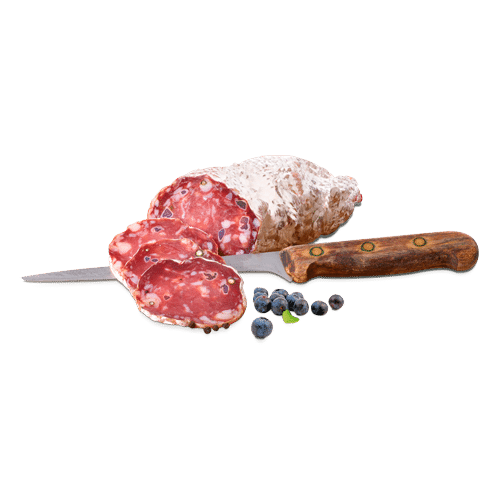 Blueberry Saucisson
This saucisson combines premium meat with tangy wild berries picked in our mountainous region.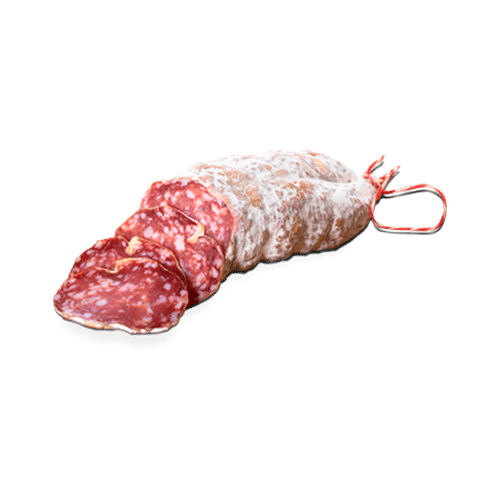 Wild Boar Saucisson
Made with beautiful wild boar shoulder and pork, this intense saucisson is ideal for anyone who loves rustic meats.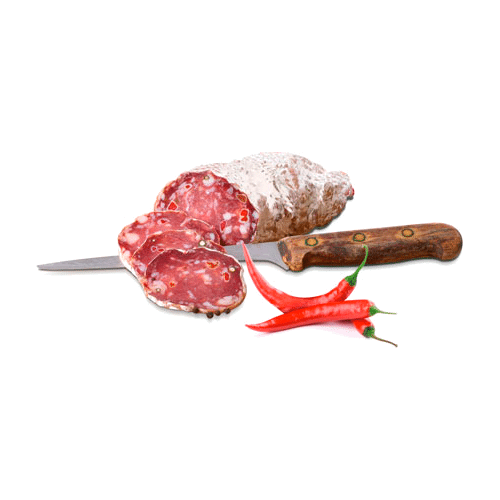 Espelette Pepper AOP Saucisson
This outstanding saucisson contains all the delicate aroma and powerful character of Espelette pepper sourced straight from the Basque country.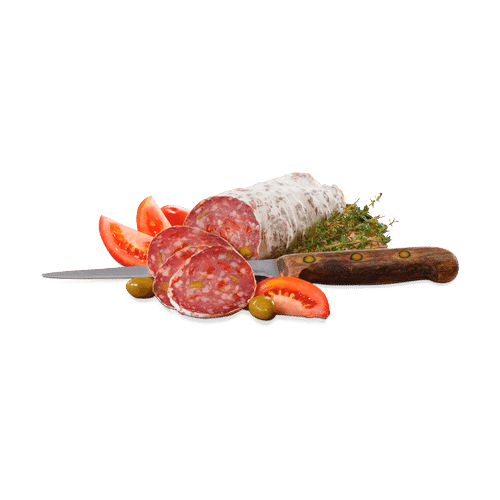 Flavours of Provence Saucisson
Quite simply a ray of sunshine for anyone who loves a cured sausage appetizer! It owes its subtlety to its combination of dried tomatoes, olives and a dash of seasoning.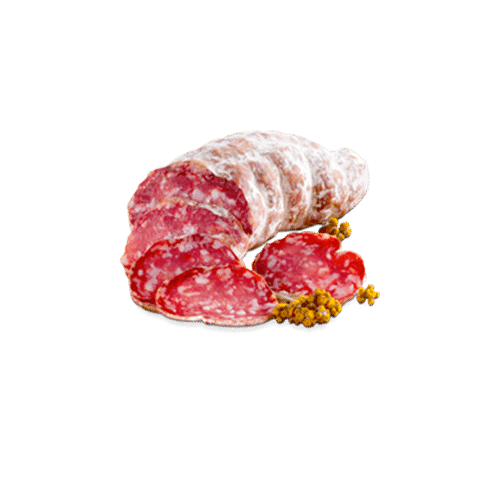 Genepi Saucisson
Savour all the delights of Savoie's cuisine. Discover this saucisson flavoured with a liqueur made with genepi (a pretty plant picked high up in the mountains).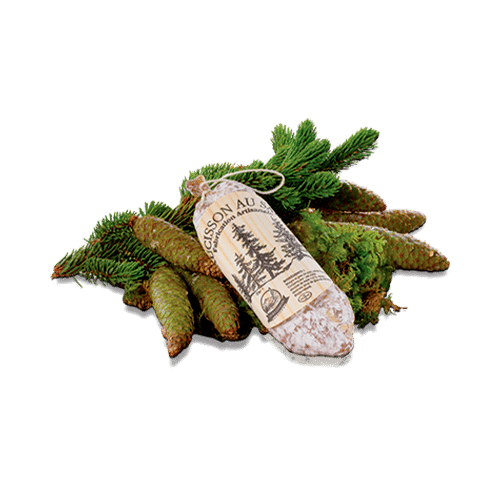 Pine-flavoured Saucisson
Its delicate woody flavours will bring back memories of your mountain holidays!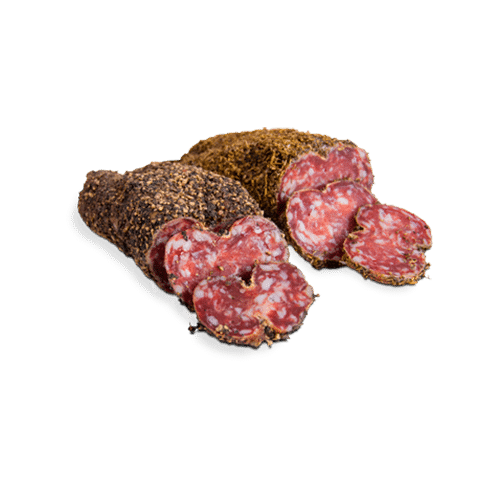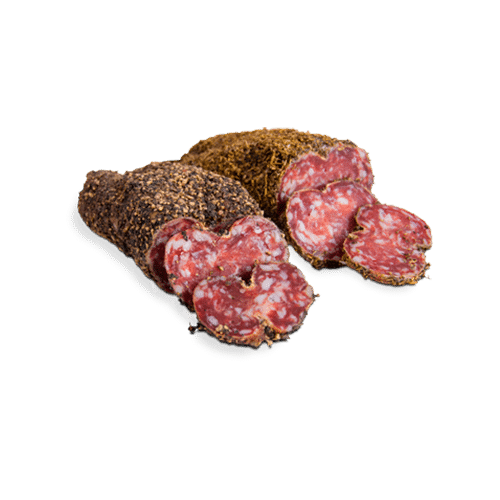 Coated Saucisson
Coated in herbs or black pepper, this saucisson is a thrill for anyone who loves punchy flavour.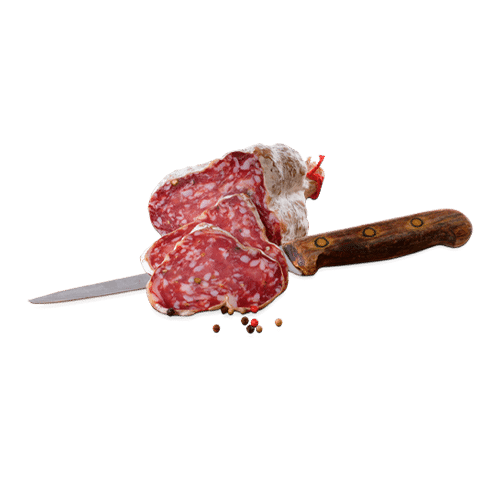 Three-Pepper Saucisson
Discover the surprisingly complementary flavours of black, green and pink pepper. Blown into Savoie on a trade wind!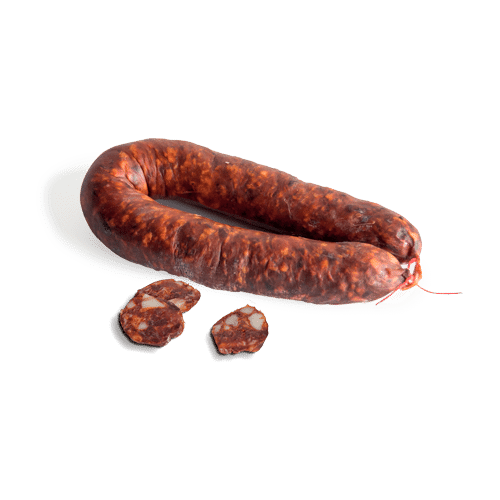 Chorizo
Made with pork and beef, this sweet chorizo is slightly smoked and dried. It will add a dash of character to any appetizer.