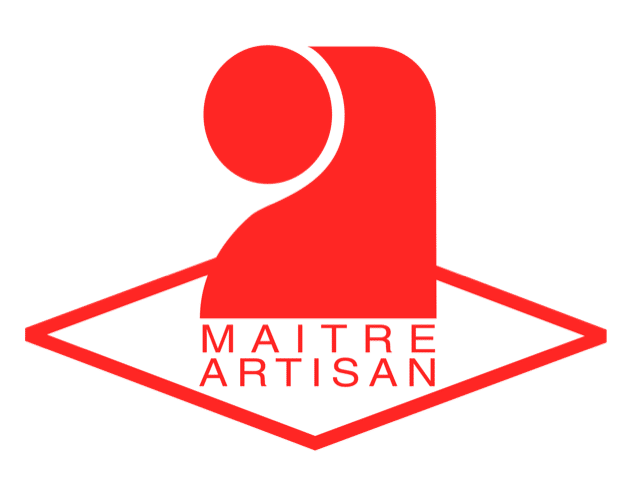 We make diots, pormoniers, cabbage sausages and more.
These delicacies were once made on Savoyard farms during the "cochonnaille" pig festival (and often combined with garden vegetables), but
Mont Charvin is now bringing their traditional taste to your kitchen table.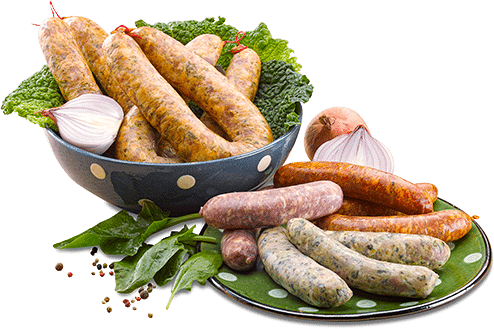 Natural and smoked artisanal diot
Plain or smoked, this proud Savoyard delicacy will satisfy even the most demanding connoisseurs with its simple, balanced flavour.
Cabbage Sausage
Our lightly smoked cabbage-flavoured sausage is made exclusively from local pork, plus green cabbage and white cabbage grown by a farmer on the shores of Lake Geneva.
Pormonier sausages
These vegetable-based sausages are made from local cabbage grown by a farmer on the shores of Lake Geneva, plus an extra helping of spinach and leeks.
Beaufort AOP Diot
Plain diots livened up with morsels of beaufort cheese cut straight from the wheel. Treat yourself to something truly special!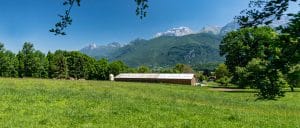 Staples of Savoyard charcuterie, diots, pormoniers and cabbage sausages are made of roughly chopped or minced pork. They are seasoned and often combined with other ingredients depending on the recipe (such as spices, vegetables, white Savoie wine, garlic and so on). These sausages are then put into a casing and cooked. They can also be smoked.
Herbs and cabbage are often found in sausages in mountainous regions, and Savoie is no exception. Having always been a distinctive part of home and farm cooking, green vegetables bring an original and sought-after flavour to these essential winter dishes.
And as for diots, they need no introduction! They are so popular that they have become an emblem of Savoie in their own right.
We like our cooking sausages hot, boiled, grilled or in casserole with white wine, water and crème fraîche. Traditionally, they are accompanied by lentils, steamed potatoes or the famous Savoie "polenta" (corn semolina).

You can also enjoy them cold once they have been cooked. In this case, they go very well with salads, sandwiches or anything else that takes your fancy.
Deliciously filled with leeks, spinach and/or cabbage, our pormoniers and cabbage sausages add a lighter touch that your guests will love. Their subtle taste is one the whole family can enjoy.

 

Sliced finely in cakes, quiches, mini muffins, small brioches, pasta and so on, our sausages add a touch of originality that will delight your guests.
Baked or barbecued
Sausages can be cooked to very delicate and tasty results in their own juices, as this really concentrates their flavours. Wrap the sausage in foil, then place it in the oven at 200°C (390°F) for 40-45 minutes or on the barbecue for 20-30 minutes.
When you open the foil, you will discover a slightly caramelised sausage with an extraordinary taste.
Cooking with potatoes and/or vegetables (leeks, carrots)
Brown the sausages first, then cook them in a frying pan or large saucepan on a bed of whole or chopped vegetables. 
Boiling
This is the simplest cooking method - but admittedly not the tastiest. Part of the sausage's flavour is lost in the water.
Put the sausage in a large saucepan (no need to prick it) and cover with cold water. Turn it up to a medium heat and cook it for 40 minutes, lidded and at a simmering boil.
keep the cooking water to cook pasta or rice, for example.
Serves 4
Preparation time: 60 min.
Cooking time: 45 min.
Ingredients
8 diots

100 g butter

2 onions

3 shallots

1 bouquet garni (parsley, thyme, bay leaf)

200 ml dry white wine

1 tbsp flour

salt, pepper
Preparation
Start by browning the diots in butter in a frying pan for approx. 15 minutes.

Set them aside. 

Fry the shallots and chopped onions in the cooking juices

, sprinkle on the flour and the white wine.

Leave to thicken on a low heat, stirring with a wooden spoon.

Add the bouquet garni and diots, which should be covered by the sauce (add some more water if necessary).

Leave to simmer for at least 45 minutes on a low heat.

Serve hot with steamed potatoes, crozet pasta or polenta.